Choose from a menu of up to 58 rentals undefined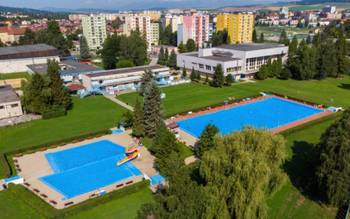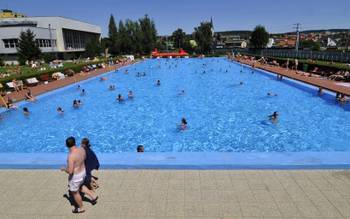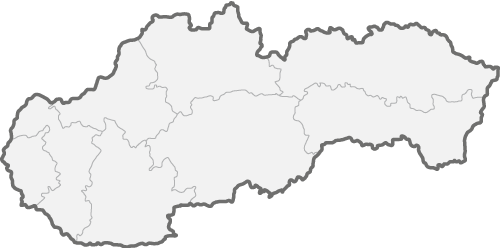 Schlaďte sa na kúpalisku v Spišnej Novej Vsi!
The swimming pool is part of the indoor swimming pool. In the complex there is a large swimming pool and three smaller. There is an opportunity to play beach volleyball, basketball and table tennis. Willing to offer their services and catering and acc
Contacts:
053/4166362 e-mail Web page
Otváracia doba:
Po - Ne: 9.00 – 19.00 hod
Cenník:
dospelý - celodenný: 4 €
detský (3 - 18 rokov) - celodenný: 3 €
Osoba nad 62 rokov, ZŤP-S: 3 €
deti do 3 rokov: zadarmo
Bazény:
50 metrový bazén s hĺbkou vody 120-180 cm a teplotou vody 26 °C, dva neplavecké bazény s teplotou vody 26 °C, detský bazén s hĺbkou 30 cm
Pre deti:
detský bazén s hĺbkou 30 cm, areál s nafukovacími šmýkacími atrakciami
Športové možnosti:
2x plážové ihrisko
Strava:
4 bufety, reštaurácia a bufet hotela Preveza
Parkovanie:
parkovanie pred kúpaliskom
Platenie v areáli:
platba hotovosťou
Show detailsHide details
Don't have time to look for rental? Send an inquiry!